About the project
Attention Deficit Hyperactivity Disorder (ADHD) is one of the most commonly diagnosed disorders in children and young people; about 5‑7% of children and young people are affected by this neurodevelopmental disorder (Polanczyk et al., 2007). In Hungary, there is an estimated 70,000 children with ADHD, which means that there is likely to be at least one in every classroom.
Children who struggle to manage their behaviour, pay attention, regulate their emotions, make friends, develop positive relationships with adults, and cope with the demands of traditional educational structures and practices are challenging to deal with for parents and teachers. What is more, these children do not present with these challenging behaviours intentionally. ADHD is a neurodevelopmental disorder, which means that it is to some degree present from birth and the difficulties experienced by these children are associated with different neurological and psychological workings.
However, most if not all children with ADHD struggle academically, due to the demands of educational environments (e.g., sit still and pay attention for long periods). However, with the right kind of support, both at home and in school, children with ADHD can reach their potential and become contributing members of their communities. However, if these children do not learn skills to deal with their difficulties, then they are at risk for a range of negative outcomes, such as repeated experiences of failure, low self-esteem, dropping out of school, becoming unemployed or incarcerated, and developing mental health problems (e.g., depression, anxiety). So, ADHD is a problem both for the children, their families and schools, but also the wider community and society. ADHD is very treatable; it is not associated with an inability to learn or with low intelligence.
This project aims to provide teachers in kindergartens with the tools to recognise and work effectively with children with ADHD in the regular (mainstream) learning environment. We are committed to the inclusion agenda, where children with special or additional learning needs have equal rights and are educated alongside their peers and have the same educational and advancement opportunities as children without difficulties or disorders.
Currently, if parents in Hungary, Slovakia and Romania decide that their child is presenting with challenging behaviour, then they can address specialized institutions that will determine the type of special need.
Following examination, a treatment might be prescribed, which in most cases involves cognitive behavioural therapy, which requires special professional support. Such support is mostly available in big cities and central parts of the countries mentioned. In other regions, parents and their children would need to rely on the support from public education. In the case of ADHD, the key figure in this context is the teacher. With our project, we would like to empower teachers, equip them with the knowledge and tools, to be effective in supporting the needs of children with social, emotional, and/or behavioural developmental needs. Similarly, we recognise the role of parents within their child's education and development.
So, we would also like to support parents in understanding their child's behaviour, and having the knowledge and skills to support their child developing skills to be successful in school and in life.
We are also mindful of how prevalent stigma and negative attitudes are when it comes to challenging behaviour and ADHD. Often, parents and teachers may hold or be afraid of the negative attitudes towards children with social, emotional, and/or behavioural difficulties in general and ADHD in particular.
We would call on them and on people to recognise and understand that challenging behaviour is often a child's way of communicating that they cannot cope. A diagnosis of ADHD is often the first step in getting the right kinds of supports and resources children, families, and schools need.
Our guide for parents and teachers will provide them with the knowledge and skills needed to cope with a range of needs and difficulties.
Follow us on facebook
Follow us on facebook, and read about the project, our events and the latest news.
Outputs
What results are expected during the project and on its completion?
Our project developed three intellectual outputs:
Digital manual for teachers (O1): it provides methodological guidelines for work with ADHD children. It is available in a pdf format, in four language versions (EN, HU, SK, RO).
Digital guide for parents (O2): it provides information on how to recognize ADHD and guidelines for organising daily life activities, so to ensure proper climate for overcoming ADHD.
It is available in a pdf format, in four language versions (EN, HU, SK, RO).
Collection of practical ideas, where kindergarten teachers can find practical ideas for the development of certain areas.
---
Transnational project meetings:
in Budapest /2018
in Coventry /2018
in Roznava /2019
in Budapest /2019

Focus groups
for Output 1 / kindergarten teachers from Hungary, Slovakia and Romania
for Output 2 / parents from Hungary, Slovakia and Romania

Joint staff training
Coventry /2019

Dissemination conference
Budapest /2019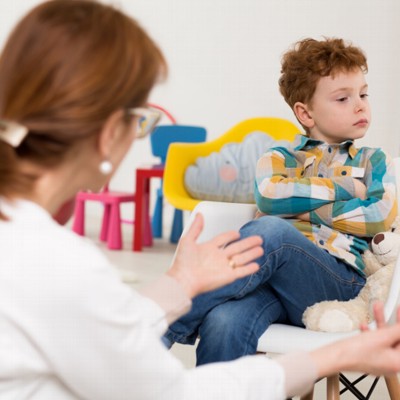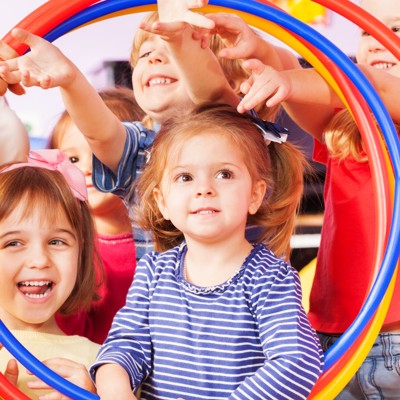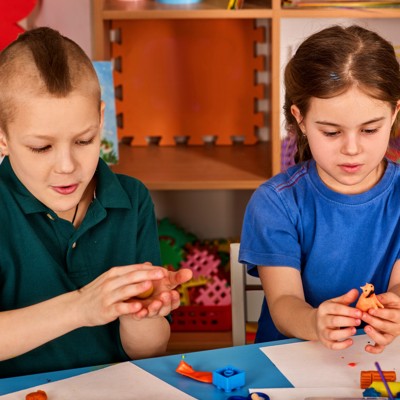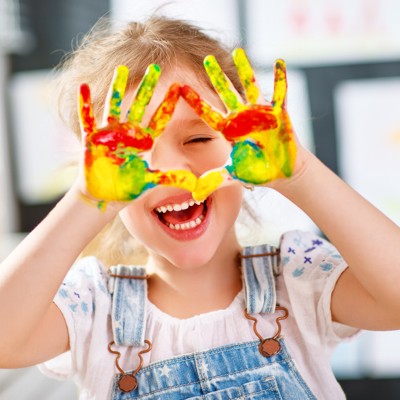 The project in numbers
Quantitative project results
600
parents, teachers and other stakeholders (decision makers) reached through general dissemination
1200
min. number of visitors to the project website and social media profiles
90
min. number of kindergarten teachers directly involved in project implementation (involved in survey research, focus groups, development, dissemination activities)
180
min. number of parents directly involved in project implementation (involved in survey research, focus groups, development, dissemination activities)